Path Of Exile's New Update: You Will Be Able To Trade Animals
Path of Exile's new update Bestiary will be launched on the coming days. Once the update releases on March, you will be able to trade animals. Legendary animals will be easily seen from a distance. You will be allowed to enter menageries of other people. The chance to catch a creature on the network is random. But it is strongly influenced by the health of the monster and its power. You are invited to see more news about the game, come to U4GM at any time.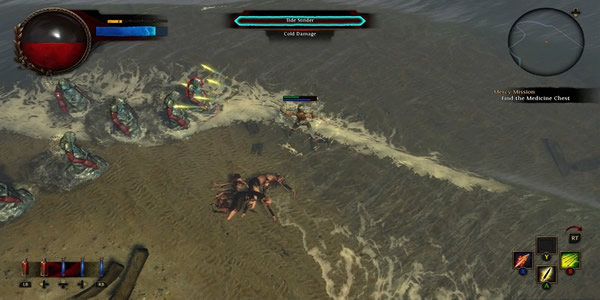 Your animals are divided between all the characters in the league. If the hero dies or leaves the Altar during the battle, then he will lose the animals he fought with. To catch the unique Bestiary boss, it's better to bring improved networks with you. If you can not catch the monster, then it will go into a rage (and you will lose the network). One network can be used to capture only one monster.
But the real strength of Path of Exile is its ability to constantly reinvent itself. A continuous evolution due not only to the frequency with which the developers balance the game by limiting the strategies considered too strong and strengthening those less used, but also the addition of new content for the challenge leagues, quarterly events in which all players they start from scratch. Gamers are capable of buying path of exile items from U4GM.
The patch 3.2.0 will contain three new skills, twenty-nine new unique objects and a complete rework of all the ascendancy. Grinding Gear Games decided to re-establish the role of ascendancy with a general rework. Starting from patch 3.2.0, in conjunction with the start of the Bestiary League, each ascendancy will offer a particular mechanic that will not be replicable in any other way.