The complete guide to ten VK play games worth playing
Sieges of medieval castles, weddings in a fantasy universe, and combat robot battles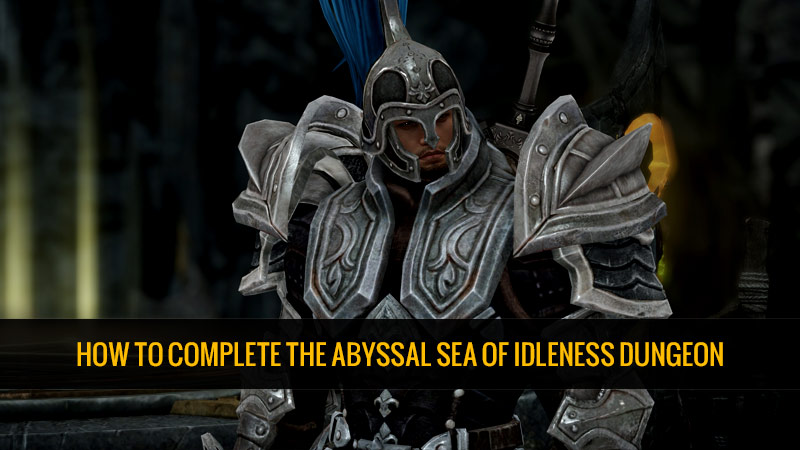 Modern science believes that games are a great way to deal with stress. When the emphasis is on the whole society, and one by one, the suppliers of "medicine" leave the market, we are ready to tell you about the alternatives that are not going anywhere. For example, about worthy games from the new playground VK Play catalog.
ArcheAge
The author of ArcheAge is Jake Song, creator of the iconic Lineage. A fusion of traditional fantasy and steampunk based on the books of Korean writer Min-Hee Chung, this MMORPG has been on the Russian market since 2014 and has not lost its popularity. This time, his idea was maximum freedom, so the game offers a large number of activities. Including - peaceful, including the development of their land, and focused on the game alone or in small groups.
ArcheAge has traditional dungeons, raids, and PvP battles of various sizes and ample opportunities for producing goods, trade, and exploration of the World on your ship. Faction war for territories and castles is also present. You can read about what it's like to play ArcheAge as a beginner in 2022.
Perfect World
A real veteran - Russian servers opened back in 2008, the same year as the Russian version of World of Warcraft. This neighborhood did not prevent Perfect World from attracting many MMORPG fans and being heard in both gaming media and online communities for a long time. And today, despite its venerable age, the game retains a devoted audience.
Perfect World features a very bright, even artsy design inspired by Chinese mythology, a detailed character editor with the ability to stylize outfits further, and a deep social component, including full-fledged weddings between the characters with all the necessary ceremonies.
Perfect World has five crafting schools and many tasks for lovers of peaceful professions, but one of the pillars of popularity at one time was large-scale battles between players. Well-developed territory battles involving dozens of players and the ability for a solid guild to take over the whole World attracted PvP fans then - and continue to draw today.
Warface
A free-to-play online shooter with a wide range of modes for various players - from fans of traditional competitive matches between two teams to fans of multi-stage story missions against a computer opponent.
For ten years, the authors have been developing the story of the confrontation between two military corporations - Warface and Blackwood. Various locations have been added to the game during this time, including Siberia, islands in the Pacific Ocean, and even Mars.
Thanks to many modes classic for competitive shooters and a well-thought-out class system, Warface is a full-fledged esports discipline - for example, you can take part in the large-scale VK Play Cup 2022 tournament with a prize fund of 17,000,000 rubles. And it's all powered by CryEngine, one of the most famous first-person shooter engines.
LOST ARK
A much more modern representative of the MMORPG genre - both in terms of the year of release (2019) and in terms of game design. Compared to Diablo, this game is much deeper and more significant due to the camera angle. With more Lost Ark Gold, you can better experience the charm of this game. Still, at the same time, unlike colleagues in the genre, it is very comfortable for single-player exploration of the World. And there is something to study here - many locations offer different biomes and combine several settings from traditional fantasy to steampunk with sci-fi elements.
Lost Ark class system offers several archetypes, divided into classes, each with a different role on the battlefield and an extra level of suitability for single-player storytelling or group dungeon clearing. You can learn about how life is in the World of Acrasia in 2022.
Conqueror's Blade
Another new and actively developing MMORPG. But what distinguishes Conqueror's Blade from most Asian counterparts is the gloomy atmosphere of the Middle Ages. This World resembles the earth period from about the 11th to the 14th century, albeit with a degree of conventionality. And the battles of armies and the siege of stone castles are associated with the Middle Ages. It is around these activities that the main gameplay is built, focused on mass PvP.
The player's character is a full-fledged commander, of which there are already twelve types in Conqueror's Blade, differing in weapons, armor, and nationality. And the commander is supposed to have an army - and everyone can assemble their own by combining different types of troops - infantry, cavalry, and ranged fighters. And beside them - a large arsenal of siege weapons. It is necessary to seek out and capture sources of resources for crafting and Lost Ark gold on the global map to contain units.
With enough power, players participate in battles from several squads, commanding squads remotely and or directly controlling the commander in battle. And, of course, the storm well-fortified fortresses in wars for territories.
Revelation
Revelations differ from many colleagues in the genre by its attention to the convenience of moving around the world, especially by air, and not the most typical in the middle of the last decade (the game was released in 2016 and was exceptionally warmly received already at the start) pumping system. The World is enormous and seamless, and to move around it, in addition to teleports, there are flying animals, and all characters at some point get wings. Hence the many high points on the locations and the overall "vertical" level design.
To gain experience, there is no need to exterminate monsters and spend hours on one patch of the map - pumping is tied to quests and non-combat activities. The story can be explored alone - like the younger LOST ARK and some other modern MMORPGs, Revelations offers group dungeons and entire raids but does not force them to go through to find out the whole story.
On top of that:
Thoughtful PvP.
The opportunity to play a full-fledged wedding. A lot of crafts to choose from.
Rush Royale
If big games that require both time and severe involvement, and more or less modern hardware, do not suit you - always alternative entertainment with short dynamic sessions. Mobile Rush Royale is one of the brightest - in every sense - examples of such a "fast" game with straightforward but addictive gameplay.
The player's most important endeavor should be to defend the castle by placing his troops in the unique field. The troops themselves are selected from the deck, making Rush Royale related to collectible card games. The tactical part is reminiscent of merge puzzles, in which it is necessary to control cells by combining identical units.
You can fight both against the computer alone and in co-op - or against other players in PvP. For the victory, resources are awarded that can be spent on new fighters in the deck.
War Robots
As the name implies, War Robots is dedicated to the battle of giant fighting robots. By genre, this is a team shooter. Each player has a hangar where you can keep several robots of different types - light, medium, and heavy. More than fifty vehicles, differing in speed, protection, and firepower. And each can be further customized with a vast arsenal of guns.
In 2021, War Robots Remastered was released, updating the graphics and effects and the design of combat vehicles and weapons. We also improved overall performance and added quality settings. By April 2022, when the action movie is celebrating its 8th anniversary, the game has over 200 million registered users.
Another shooter with a mobile pedigree is available on PC. But now, without robots - instead of them, three dozen special operatives who have to fight with more than 70 types of guns, various gadgets, and armed vehicles.
There are five modes for battles - from the classic capture of an object to a fashionable battle royale, including co-op survival against waves of zombies. And all this on 14 spacious maps with destructible environments - you can rip the gate off its hinges, make a hole in the wall or blow up a parked car. The PC supports both keyboard and gamepad control.
Dungeon Crushers
This is an example of the most straightforward game for those who have not yet played video games at all but are looking for a way to distract themselves and defeat some underground monster, seeing their hero in the rays of fame, wealth, and, preferably, in the rating table higher. In Dungeon Crushers, the player will have to collect and upgrade their heroes, and from them to order units for battles with bosses and other players. You won't have to control the warriors directly in the fighting. Fortunately, the fighters will do most of the work themselves - you need to send them to a dangerous dungeon and then collect rewards and invest them in improving the army and hiring new heroes.
"Dungeon Crushers" is a bright representative of idle games. They are also "clickers." They are also "incremental games," The gamer's participation is reduced to a minimum of clicking on the smartphone screen or the icons in the browser. The main thing is to make the right decisions on how to distribute income to improve the army and, as a result, increase the level of rewards. In a sense, the manager of the military.